Or how the Mob almost made the cover of the
Daily Mail....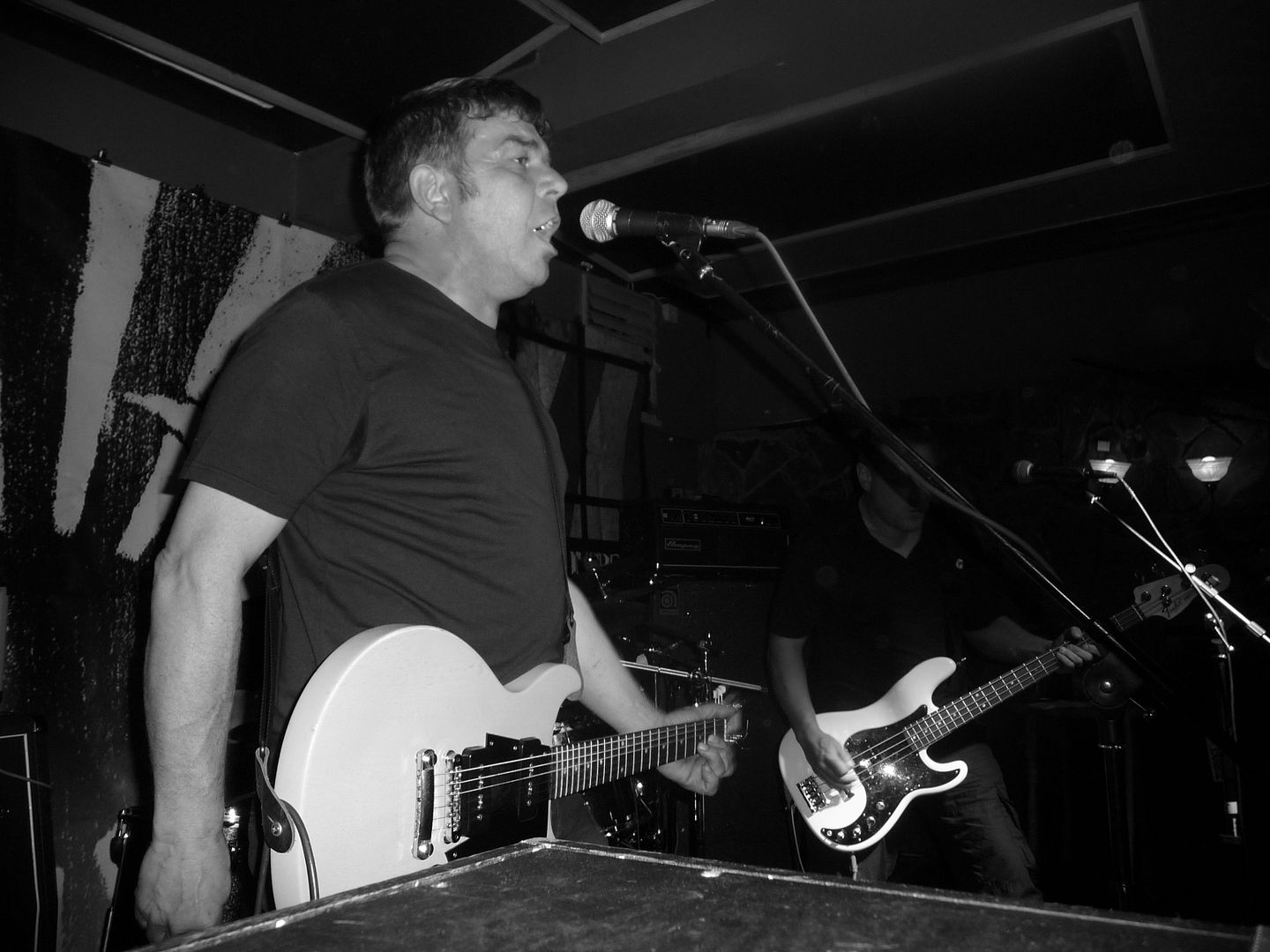 How did this gig come about so suddenly and with no notice to the public? Well, Mark and Leah were contacted by Allison of The Kills two weeks ago. Allison was organising fellow Kill member Jamie Hince's stag party before he is wed to the Croydon super model Kate Moss. Allison inquired whether Jamie's favourite ever band and main inspiration in his teenage years could perform at a (then unspecified) venue in London. Mark asked the other band members and it was agreed to perform in London at a free party organised by Allison.
Allison got busy organising a suitable venue whilst Leah, Tess, Steve Corr, Mick Lugworm and Penguin sought out suitable guests to invite. The band had 150 guests to invite and the logistics should have been a nightmare. Happily though almost all the people invited were old Mob followers who jumped at the opportunity to see this band perform for the first time in London since late on in 1983.
All the invited guests were asked to respect the one demand placed on them for entrance to the gig. The guests were asked to remain silent on any blogs, facebook comments and so forth about this gig, after all it was meant to be a surprise for the happy groom to be, and no one wanted to spoil the surprise!
For recording of gig and rest of this story go to
Kill Your Pet Puppy